Beretta Factory 92/96/98 Steel Parts: Trigger, Safety Levers, Recoil Rod, Meg. Release Beretta
These Beretta factory steel compo­nents allow you to replace the polymer parts in your 92/96/98 series Beretta pistol with solid steel. The set includes: 1) re­coil guide rod, 2) safety lever assembly, 3) trigger, and 4) magazine release as­sembly. All parts are made in Italy and come with a durable black finish.
Shop the vast selection of the top firearms manufacturers in our online shop specialized in
accessories and spare parts for hunting and target shooting
.
Choose the most suitable
Beretta
products in the catalog according to your needs.
Free shipping to Italy on orders over €100
. Armeria Brignoli accepts payments by credit card.
For any further questions, please
contact us
.
You might also like it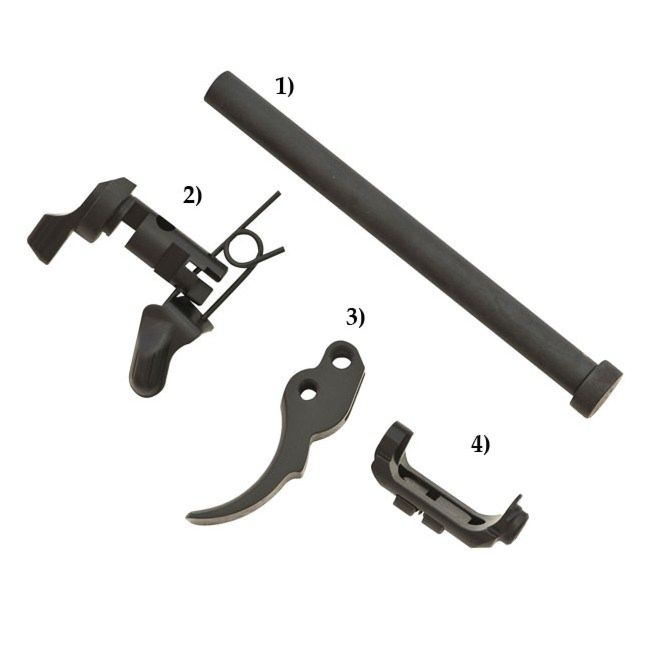 *Purely indicative images
Related Products
The products recommended for you

12197

Starting at €775.41 €775.41