Binocular Commander Steiner
The world's best binoculars for use on the high seas around the world — this is the goal STEINER, the inventor of compass binoculars, set when deciding to develop its latest flagship instrument. The result: the Commander Global, the one-of-a-kind combination of a highly precise compass with the brightest high-end optics to ever be used in a marine binocular.
As a yacht owner in the port of Monte Carlo or rounding Cape Horn, with the Commander Global you will demonstrate not only your passion for perfection but will also be able to meet the greatest challenges facing your team and materials with style. The ideal equipment for anybody who won't be satisfied with anything but the best.
This makes the Commander Global a "must have" for the yacht owner who seeks adventure and calls the oceans of our blue planet his home.
Shop the vast selection of the top firearms manufacturers in our online shop specialized in
accessories and spare parts for hunting and target shooting
.
Choose the most suitable
Steiner
products in the catalog according to your needs.
Free shipping to Italy on orders over €100
. Armeria Brignoli accepts payments by credit card.
For any further questions, please
contact us
.
You might also like it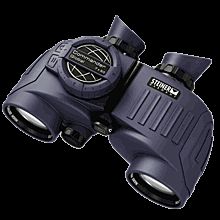 *Purely indicative images
Sku
Description
Price
Special Price
Quantity
Buy
DTS78304020
Binocular Commander Global 7x50 with Compass

Special Price

€1,544.92

€1,544.92

Regular Price

€1,931.15

Special Price

€1,544.92

€1,544.92

Regular Price

€1,931.15

(-20%)

E01016
Commander 7x50 whit compass

Special Price

€945.58

€945.58

Regular Price

€1,181.97

Special Price

€945.58

€945.58

Regular Price

€1,181.97

(-20%)

E01017
Commander 7x50 whitout compass

Special Price

€877.38

€877.38

Regular Price

€1,096.72

Special Price

€877.38

€877.38

Regular Price

€1,096.72

(-20%)