CASE GARD VARIOUS CALIBER Bignami
CASE GARD VARIOUS CALIBER , RCBS , MTM , J&J AND J&S.
Shop the vast selection of the top firearms manufacturers in our online shop specialized in
accessories and spare parts for hunting and target shooting
.
Choose the most suitable
Bignami
products in the catalog according to your needs.
Free shipping to Italy on orders over €100
. Armeria Brignoli accepts payments by credit card.
For any further questions, please
contact us
.
You might also like it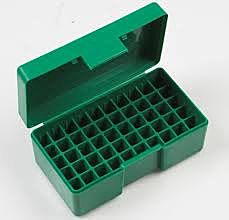 *Purely indicative images
| Sku | Description | Price | Special Price | Quantity | Buy |
| --- | --- | --- | --- | --- | --- |
| PORTACOLPI-JSCAL45-41-44MAG | PORTACOLPI J&S CAL 45- 41& 44 MAG | | - | | |
| PORTACOLPI-JS-CAL45-ACP-10MM | PORTACOLPI J&J CAL 45 ACP/10MM | | - | | |
| PORTACOLPI-MTM-CAL45-44-MAG | PORTACOLPI MTM - CAL 45-44 MAG | | - | | |
| PORTACOLPI-MTM-P100-CAL-38SP-357MAG-38SUPER-38SW | PORTACOLPI -MTM- P100- CAL- 38SP- 357MAG-38 SUPER- 38 SW | | - | | |
| PORTACOLPI-JS-CAL17REM-223 | PORTACOLPI J&S CAL 17 REM & 223 | | - | | |
| PORTACOPLPI-MTM-P100-CAL45-45ACP-10MM-40SW-41 | PORTACOPLPI -MTM- P 100- CAL 45 - 45 ACP- 10MM- 40S&W- 41 | | - | | |