Essential Rifle Cleaning Kit ga 243/6.5-6 Beretta
Description
Padded polypropylene case with accessories for caring for your carbine.

Features
3-piece assemblable brass ramrod with ergonomic, non-slip handle
1 wool brush in the colors of Beretta's iconic suspenders
1 brass brush
1 nylon brush
1 rag holder for carbine caliber
1 pen with black handle
6 Cleaning cloths
1 bottle of gun spray oil
1 bottle of "Factory Official CLP Gun Oil."
1 bottle of White Grease.
Composition
100.0% Polypropylene
Shop the vast selection of the top firearms manufacturers in our online shop specialized in
accessories and spare parts for hunting and target shooting
.
Choose the most suitable
Beretta
products in the catalog according to your needs.
Free shipping to Italy on orders over €100
. Armeria Brignoli accepts payments by credit card.
For any further questions, please
contact us
.
You might also like it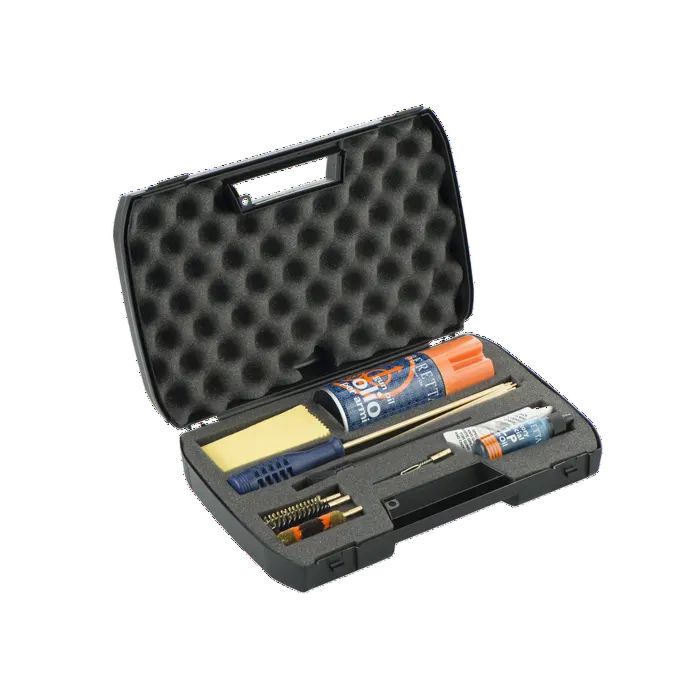 *Purely indicative images