Rangefinder Burris Signature LRF 2000 7X25mm Burris
Special Price
€309.15
€309.15
Regular Price
€368.03
The perfect companion for your Burris riflescope, the Signature LRF 2000 redefines speed in a rangefinder. Quickly range targets from 5 to 2400 yards using, sport, hunting, or auto range modes, or scan the field with instant ranging using scan mode. 7x magnification and HD glass makes finding targets easy.
Signature 2000 LRF
Features
- Eye safe laser measures targets out to 2,400 yards or 2,194 meters.
- Three ranging modes for maximum precision: Auto, Sport and Hunt.
- Distances can be displayed as line-of-sight or horizontal with angles of degree.
- The Signature LRF 2000 is nitrogen-filled for waterproof, fog proof performance.
- Outer surfaces are rubber armored for protection and a sure grip.
- Adjustable eyepiece ensures a clear view.
Shop the vast selection of the top firearms manufacturers in our online shop specialized in
accessories and spare parts for hunting and target shooting
.
Choose the most suitable
Burris
products in the catalog according to your needs.
Free shipping to Italy on orders over €100
. Armeria Brignoli accepts payments by credit card.
For any further questions, please
contact us
.
You might also like it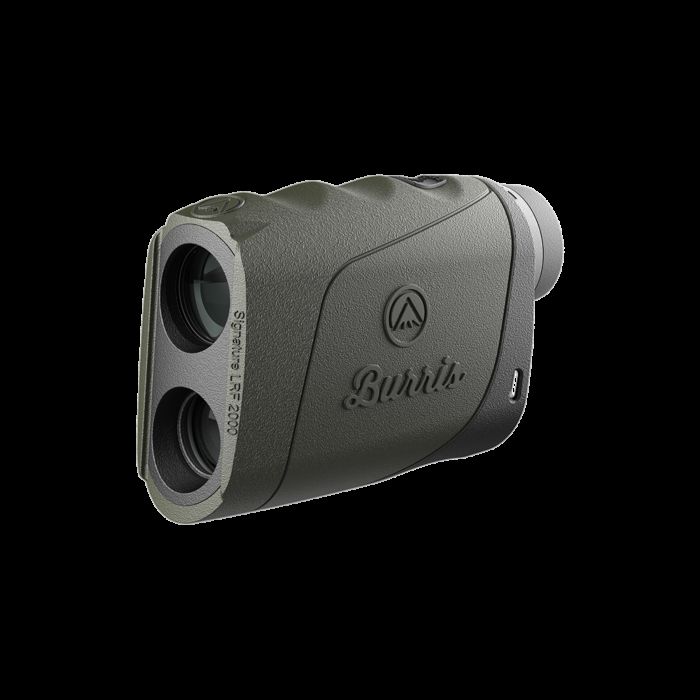 *Purely indicative images