BINOCULAR RANGER EXTREME Steiner
Steiner binoculars model Ranger Xtreme 10x42. Ideal for hunting.
With its magnification and the sharp contoured High Contrast Optics system, the Ranger Xtreme is ideally suitable for detailed distance observation. Its high level of colour fidelity and pinpoint imagery is bound to impress. The compact binoculars lie comfortably and well balanced in the hand.
Powerful high contrast optics coupled with even higher light transmission and enlarged field of view as well as improved use thanks to a balanced grip NBR reinforcement and low weight: The new Ranger Xtreme models in their advanced designs set new standards in all disciplines. The trade press has already praised the excellent value for money of the Ranger Xtreme.
Shop the vast selection of the top firearms manufacturers in our online shop specialized in
accessories and spare parts for hunting and target shooting
.
Choose the most suitable
Steiner
products in the catalog according to your needs.
Free shipping to Italy on orders over €100
. Armeria Brignoli accepts payments by credit card.
For any further questions, please
contact us
.
You might also like it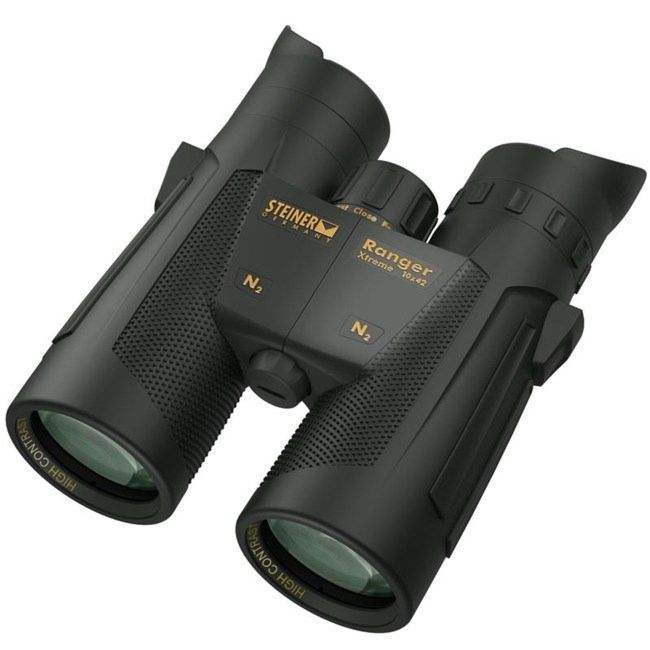 *Purely indicative images
Sku
Description
Price
Special Price
Quantity
Buy
J32210003
RANGER EXTREME 10X42

Special Price

€541.35

€541.35

Regular Price

€636.88

Special Price

€541.35

€541.35

Regular Price

€636.88

(-15%)

J32210004
RANGER EXTREME 8X56

Special Price

€598.49

€598.49

Regular Price

€704.10

Special Price

€598.49

€598.49

Regular Price

€704.10

(-15%)

J32210002
RANGER EXTREME 8X42

Special Price

€496.77

€496.77

Regular Price

€584.43

Special Price

€496.77

€496.77

Regular Price

€584.43

(-15%)