Muzzle Brake Cylindrical Burnished M15 For Sako Beretta
M15 BURNISHED - SAKO CYLINDRICAL MUZZLE BRAKE
Burnished mouth brake with M15x1 pitch and Sim profile (cylindrical, visually extending the barrel) for Max 7.8mm/ 30cal rifles. Original article for Sako and Tikka rifles Made by Sako, does not have logos on the article.
Ref Sako S54067687
Examples of rifles compatible with barrels equipped with M 15 x 1 thread
Tikka T3x/ T3
Sako A7
Sako 85
H&K models with M15x1 threaded barrel
Calibers: . 223 Rem,5.56x45mm,. 308 Win,7.62x51mm,. 300 Win Mag,. 243 Win,. 270 Win,. 30-06 Springfield,7mm Rem Mag,. 375 H&H Mag,6.5 Creedmoor,. 338 Federal
Shop the vast selection of the top firearms manufacturers in our online shop specialized in
accessories and spare parts for hunting and target shooting
.
Choose the most suitable
Beretta
products in the catalog according to your needs.
Free shipping to Italy on orders over €100
. Armeria Brignoli accepts payments by credit card.
For any further questions, please
contact us
.
You might also like it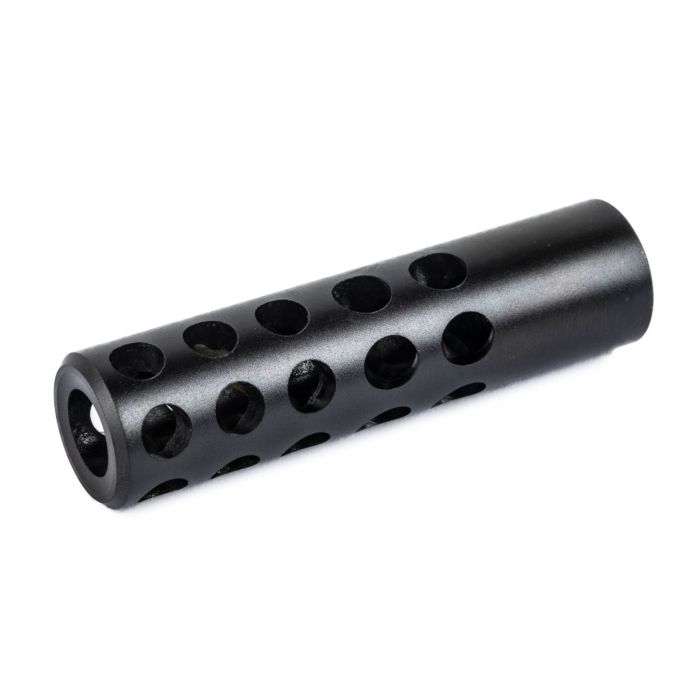 *Purely indicative images
Related Products
The products recommended for you