Thermal Imaging Clip-On Luchs 1 Liemke
Special Price
€3,158.25
€3,158.25
Regular Price
€3,359.84
EYES LIKE A LYNX
He's fast, silent, and his eyes are six times as sensitive to light as a human's. This means that it not only sees its prey in the twilight, but also recognizes it at great distances in complete darkness: the lynx.
We have made use of precisely these properties for the latest LIEMKE lens attachment. Experience the darkness through the eyes of the nocturnal hunter - with the LIEMKE LUCHS-1
POWERFUL
640x512 12μm VOx sensor for a high-contrast and detailed image
Large field of view of 22m / 100m
Range of 1,750m
Enduring thanks to the built-in rechargeable battery with up to 9 hours of running time
32 GB internal storage
Absolutely repeatable thanks to a precisely matched collimator

FAST AND QUIET
Ready to use at any time - start time of just 5 seconds
Whisper-quiet calibration process
Sensor 640 × 512 12μm VOx
Objective lens 35mm / F1.0
Field of view 22x17.6m / 100m
Discovery distance 1750m
Optical magnification 1x (2x direct zoom available)
Refresh rate 50 Hz
NETD 50mK
Display 1024x768 OLED color display
Integrated battery, up to 9 hours of running time
External power supply USB-C
Wireless connection / storage WiFi / 32GB internal storage
Connection thread M43x0.75
Waterproof IP67
Operating temperature -20 ° C to 50 ° C
Size 161x64x65mm
Weight 580g
Shop the vast selection of the top firearms manufacturers in our online shop specialized in
accessories and spare parts for hunting and target shooting
.
Choose the most suitable
Liemke
products in the catalog according to your needs.
Free shipping to Italy on orders over €100
. Armeria Brignoli accepts payments by credit card.
For any further questions, please
contact us
.
You might also like it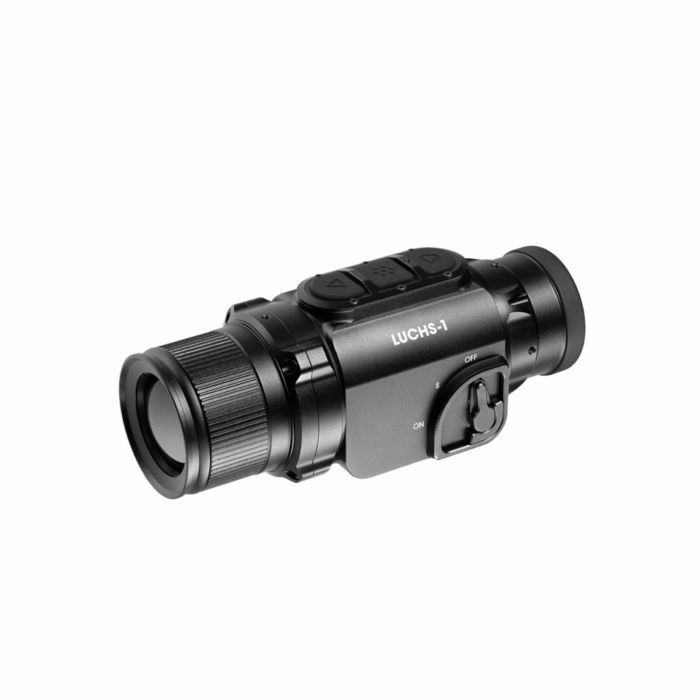 *Purely indicative images