1-This base allows the installation of a scope to your shotgun. Weaver interface. Matte black finish. This weaver interface is a part of easy assembling on the breech with optical guide.
Fist A391 Xtrema, A304, A303, AL391 and A400 Xplor with dovetail optical preset shotguns.
2-Weaver interface designed for semiautomatic shotguns mod. ES100. Weaver interface is quick and pratical and is an indispensable accesory for shooters.
Shop the vast selection of the top firearms manufacturers in our online shop specialized in
accessories and spare parts for hunting and target shooting
.
Choose the most suitable
Beretta
products in the catalog according to your needs.
Free shipping to Italy on orders over €100
. Armeria Brignoli accepts payments by credit card.
For any further questions, please
contact us
.
You might also like it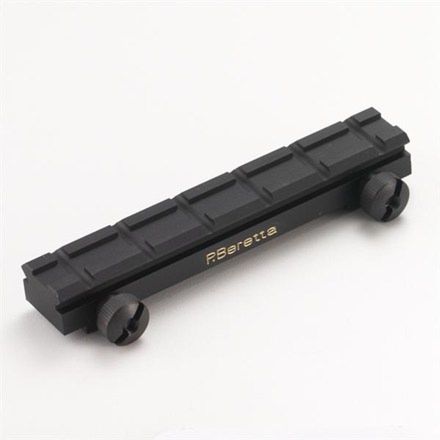 *Purely indicative images