ACULON -W10 -10x21
Ti sei mai chiesto come abbinare la tecnologia di precisione e le impegnative attività all'aria aperta? Il binocolo ACULON W10 è impermeabile e ha un rivestimento in gomma che ti assicura uno stile di vita attivo all'aria aperta. Che ami il trekking e il campeggio, gli eventi all'aperto, i concerti negli stadi o gli sport più popolari, questo binocolo compatto e leggero è l'accessorio perfetto per il divertimento all'aperto.
Come la serie ACULON T01, anche i binocoli ACULON W10 presentano lenti con rivestimento multistrato, un obiettivo da 21 mm e un ingrandimento 8x o 10x che assicura una qualità dell'immagine straordinariamente nitida e ad elevato contrasto. La tecnologia delle lenti ad elevate prestazioni è disponibile a un prezzo estremamente ragionevole; l'ACULON W10 fa parte della gamma Nikon di ottica a prova di avventura e a prezzi contenuti.
Disponibile con corpo in tre colori diversi per adattarsi allo stile e alle attività di qualsiasi appassionato della vita all'aperto.
Ingrandimento (x)
10
Diametro dell'obiettivo (mm)
21
Campo visivo angolare (reale/gradi)
5
Campo visivo angolare (apparente/gradi)
47,2
Campo visivo a 1.000 m (m)
87
Pupilla di uscita (mm)
2,1
Luminosità relativa (m)
4,4
Distanza di accomodamento dell'occhio (mm)
8,3
Distanza minima di messa a fuoco (m)
3,00
Lunghezza (mm)
87
Larghezza (mm)
110
Profondità (mm)
34
Peso (g)
215
Regolazione della distanza interpupillare (mm)
56-72
Tipo
A tetto
Shop the vast selection of the top firearms manufacturers in our online shop specialized in
accessories and spare parts for hunting and target shooting
.
Choose the most suitable
Nikon
products in the catalog according to your needs.
Free shipping to Italy on orders over €100
. Armeria Brignoli accepts payments by credit card.
For any further questions, please
contact us
.
You might also like it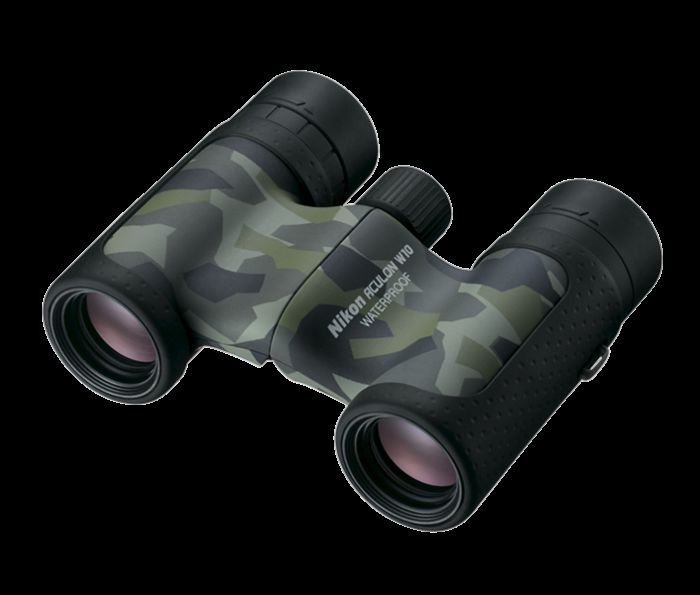 *Purely indicative images
Related Products
The products recommended for you

Habicht

€787.50

€787.50

Regular Price

€875.00

EL

€1,702.80

€1,702.80

Regular Price

€1,892.00