COLLARS CANICOM 800 Canicom
Collare educativo con telecomando a lcd con 1 o 2 collari , distanza 800 metri; 15 livelli di correzione + ultrasuono ; tasto booster impulso .
Dimensioni telecomando 108x55x24mm ; dimensioni collare 68x43x38 peso 75gr
Shop the vast selection of the top firearms manufacturers in our online shop specialized in
accessories and spare parts for hunting and target shooting
.
Choose the most suitable
Canicom
products in the catalog according to your needs.
Free shipping to Italy on orders over €100
. Armeria Brignoli accepts payments by credit card.
For any further questions, please
contact us
.
You might also like it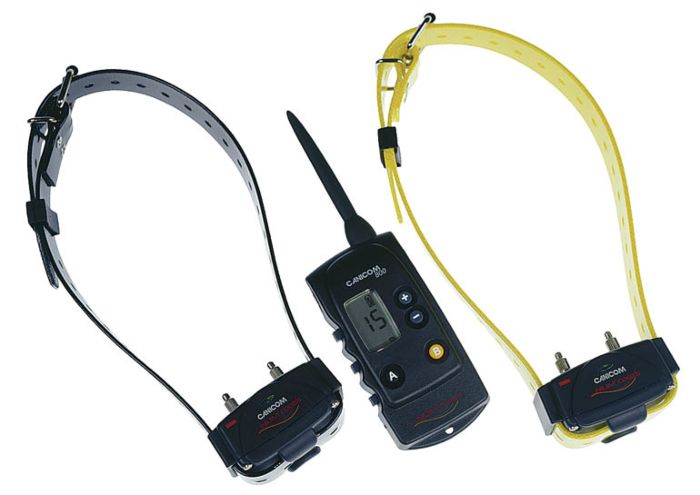 *Purely indicative images
| Sku | Description | Price | Special Price | Quantity | Buy |
| --- | --- | --- | --- | --- | --- |
| CANICOM800CODICECA07 | COLLARS DOGS TRAINING WHIT 1 COLLARS | | - | | |
| CANICOM800CODICECA07D | COLLARS DOGS TRAINING WHIT 2 COLLARS | | - | | |
| CR03 | ADDITIONAL COLLAR | | - | | |
| CR04A | REMOTE CONTROL CANICOM 800 | | - | | |