Collare educativo con 300 metri di portata che integra la vibrazione e il segnale acustico alla stimolazione statica.
15 livelli di stimolazione statica, con vibrazione e/o segnale acustico di preavviso per allertare il cane; blocco di sicurezza sui livelli 8-15 per prevenire la stimolazione accidentale a livelli superiori; possibilità di gestire fino a 2 collari; impermeabile e ricaricabile.
CARATTERISTICHE
SPECIFICHE TECNICHE
Telecomando per un massimo di 2 collari
Portata 300 metri
Correzione mediante stimolazione: 15 livelli disponibili + suono + vibrazione
Collare regolabile con rivestimento impermeabile
Telecomando digitale con display retroilluminato
Ricaricabile
CONTENUTO DELLA CONFEZIONE
1 collare regolabile
1 telecomando
1 coppia di elettrodi lunghi
1 coppia di elettrodi corti
1 caricabatterie
1 chiave multiuso
manuale d'uso
certificato di garanzia Canicom
ALIMENTAZIONE
Collare e telecomando funzionano con una batterie ricaricabili.
GARANZIA
Il prodotto è coperto da una garanzia di 3 anni.
Shop the vast selection of the top firearms manufacturers in our online shop specialized in
accessories and spare parts for hunting and target shooting
.
Choose the most suitable
Canicom
products in the catalog according to your needs.
Free shipping to Italy on orders over €100
. Armeria Brignoli accepts payments by credit card.
For any further questions, please
contact us
.
You might also like it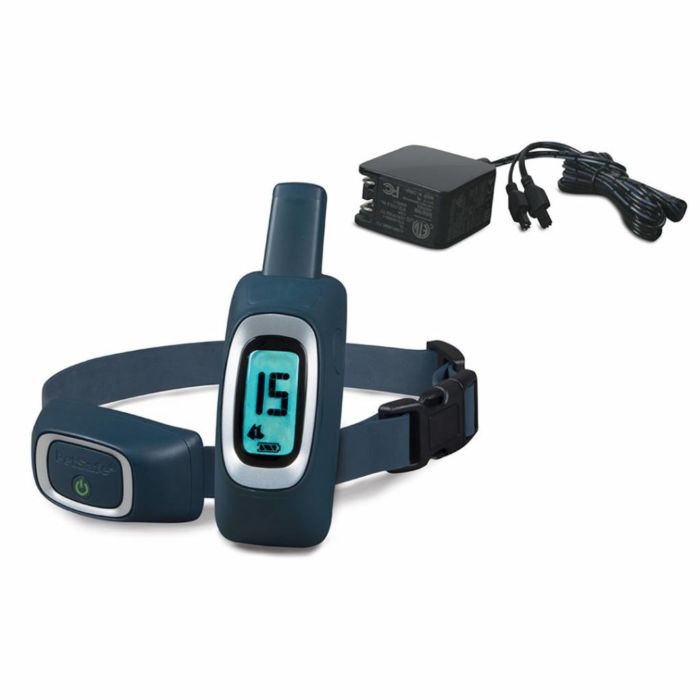 *Purely indicative images