Thermal Clip-On Luchs 2 Liemke
Special Price
€3,466.44
€3,466.44
Regular Price
€3,687.70
The thermal attachment camera Luchs-2 from the German manufacturer Liemke is the professional for hunting long distances. The new reference model offers a detection range of 2,5 km and an extra large objective lens with 50 millimeters Diameter.
The built-in vanadium oxide thermal imaging detector is a high-resolution chip with 640 512 x pixels Resolution with a pixel size of 12 microns. This means that the observer does not miss any details, because heat sources are displayed precisely and precisely, even the fine joints of the game can be distinguished.
The screen solves 1024 768 x pixels in high definition. The special is the new one OLEDtechnology that can display colors particularly vividly and with high contrast. In addition, there are no annoying gray veils in areas that do not emit any light, and dark (black) is actually reproduced as black.
The built-in Accumulator has an uptime of 6,5 to 9h and can again by USB to be charged. If the operating time is not sufficient, an external USB power bank can also be used.
The device only requires a single initial setup, for all other uses it just takes the start 5 seconds. The aiming device does not need to be readjusted to the repeatability the hunter can rely on.
The operating concept is kept extra simple, the settings are self clearing. The robust and compact housing made of aluminum alloy has even been tested with high-end scopes shock resistance tested. The switches and controls are clearly visible and can also be felt with the hands, which means that the user is not only in the Darknessbut also with Gloves gets by.
During production, care was also taken to minimize mechanical noise as much as possible not audible are, special emphasis was placed on a quiet shutter.
The measured values can be transferred to a PC via the Smartphone App up to 4 cell phones and/or tablets can be connected to the device to follow the observation live. In addition, a VCR built-in, which can record photos and video clips. With 32 gigabytes, the memory offers plenty of space for countless pictures and hours of film recordings.
Technical data:
Connection: USB-C (data / video)
Resolution detector: 640 x 512 pixels (VOx)
Resolution monitor: 1024 x 768 pixels (OLED)
Frame Rate: 50Hz
Color Modes: White Hot / Black Hot / Extra Dark / Red Hot / Rainbow
Field of View (mRad): 0,24
Weight: 625 g
Click value: 1,93 cm per 100 m / 0,6 MOA (1 click)
Click value: +- 60 cm per 100 m / +- 20 MOA (total)
Dimensions: 179 x 64 x 69 mm
Close range: 5 m
Objective lens: 50mm/F1.0
Pixel size: 12 µm (pitch)
Range: 2500 m (human)
Recoil Strength: 1.000 shocks with 1.000g acceleration
Protection class: IP67
Field of view: 8,5 x 6,8 °
Field of view at 100 m: 15,40 x 12,30 m
Spectral range: 8 - 14 μm
Power supply: internal battery (9 h)
Temperature sensitivity: 50 mk (NETD)
Magnification: 1 x (optical)
Magnification: 1 – 2 x (digital)
VCR: Yes (32GB)
WiFi: Yes
Shop the vast selection of the top firearms manufacturers in our online shop specialized in
accessories and spare parts for hunting and target shooting
.
Choose the most suitable
Liemke
products in the catalog according to your needs.
Free shipping to Italy on orders over €100
. Armeria Brignoli accepts payments by credit card.
For any further questions, please
contact us
.
You might also like it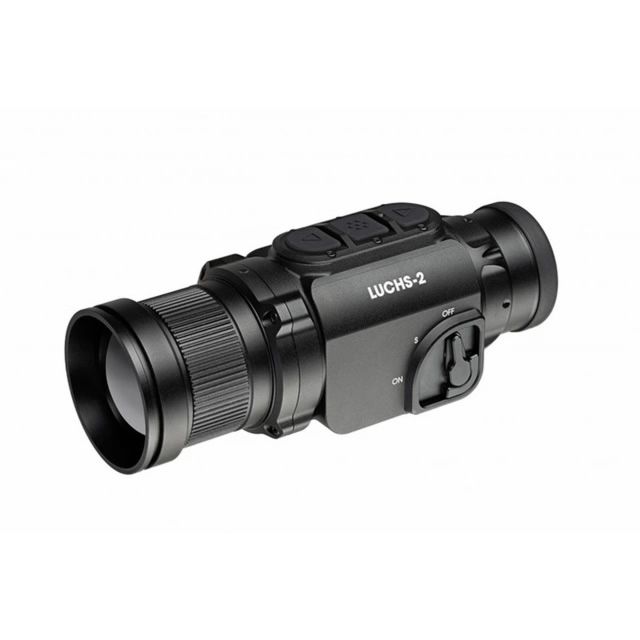 *Purely indicative images