Thermal Scope Swarovski TM35 Swarovski
Special Price
€3,540.98
€3,540.98
Regular Price
€3,934.42
FOR THE MANY SIDES OF THE NIGHT
With the tM 35, hunters can count on proven SWAROVSKI OPTIK quality. A thermal imaging observation and clip-on device with modern thermal imaging technology in one, for impressive enhanced vision and responsible hunting at dark.
ON TARGET.
A SURE SHOT IN DARKNESS
As a thermal imaging clip-on device with 1x magnification, the tM 35 impresses with its absolute accuracy. Together with your SWAROVSKI OPTIK rifle scope, it forms a reliable, complete system that requires no sighting in. The conical shape allows straightforward placement on the rifle scope in darkness.
EASY TO USE.
READY WHEN YOU ARE
Avoid irritating distractions and focus entirely on the essentials: The intelligent SWAROLIGHT automatic switch-on/off timer with tilt sensor allows you to activate the thermal imaging device silently from sleep mode with no unnecessary movements.
EVER CLOSER
THE NIGHT IN YOUR SIGHTS
The tM 35 allows you to detect game even at long distances. As a hand-held device, it impresses with 4x magnification. Making sure you don't miss any details in darkness or adverse weather.
Featuring state-of-the-art thermal imaging technology, the tM 35 impresses both as a thermal imaging hand-held device and as a thermal imaging clip-on device. The proven, energy-saving SWAROLIGHT automatic switch-on/off timer and intelligent brightness adjustment ensure it is ready for use at all times. Depending on the hunting situation, detail recognition can be enhanced by switching between White Hot and Black Hot mode. The tM 35 can be operated intuitively in darkness and is compatible with SWAROVSKI OPTIK rifle scopes from the Z8i, Z6i, Z5(i), and Z3 series.
OBJECTIVE:
Field of view: 10.9x8.7 m/100m
Field of view with eye glasses (%): 100 %
Exit pupil distance (4x magnification): 21 mm
Optical magnification: 1x
Digital magnification: 4x
Objective lens: 35 mm/f1.1
Connection thread: M44x0.75
Functional temperature: -15 to +50 °C
Storage temperature: -30 to +70 °C
IP protection class: IP68
DIGITAL
Screen resolution (pixels): 2560x2048
VOx microbolometer
Sensor type: Uncooled 
Sensor resolution (pixels): 320x256
BATTERY
Battery operating time during normal / maximum operation: 7 h
Shop the vast selection of the top firearms manufacturers in our online shop specialized in
accessories and spare parts for hunting and target shooting
.
Choose the most suitable
Swarovski
products in the catalog according to your needs.
Free shipping to Italy on orders over €100
. Armeria Brignoli accepts payments by credit card.
For any further questions, please
contact us
.
You might also like it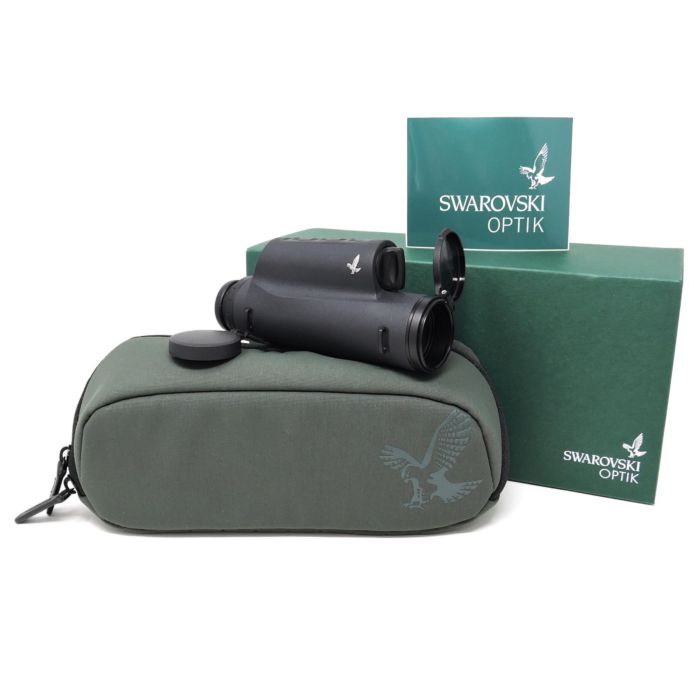 *Purely indicative images