CANIBEEP RADIO PRO Canicom
CANIBEEP RADIO PRO ,PUO' GESTIRE FINO A TRE COLLARI CON COLORI DIVERSI :GIALLO,ARANCIONE E BLU.
I COLLARI HANNO 12 PROGRAMMAZIONI , 4 SUONI DIVERSI E 3 MODALITA' DI FUNZIONAMENTO:
FERMA:(SUONO OGNI 2 SECONDI SOLO QUANDO IL CANE E' IN FERMA)
TRACCIA + FERMA:(BIP SONORO PROGRAMMABILE CON CANE IN MOVIMENTO OGNI 5-10-15-20-SEC
OGNI 2 SEC IN FERMA.
MUTE:(SUONA SOLO PREMENDO UN TASTO DEL TELECOMANDO.
SUONO UDIBILE FINO A 200 METRI ;AUTONOMIA 80.000 BIP(200/300 ORE IN BASE AL NUMERO DEI COLLARI )PESO 80GR.
Shop the vast selection of the top firearms manufacturers in our online shop specialized in
accessories and spare parts for hunting and target shooting
.
Choose the most suitable
Canicom
products in the catalog according to your needs.
Free shipping to Italy on orders over €100
. Armeria Brignoli accepts payments by credit card.
For any further questions, please
contact us
.
You might also like it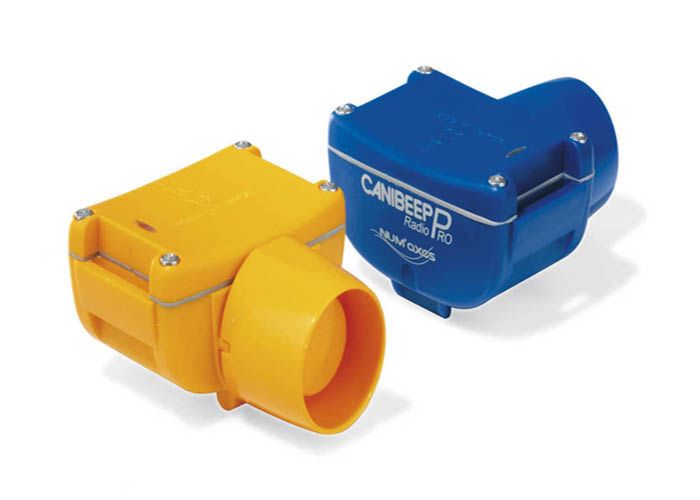 *Purely indicative images
| Sku | Description | Price | Special Price | Quantity | Buy |
| --- | --- | --- | --- | --- | --- |
| CA14A | COLLAR COULOR ORANGE | | - | | |
| CANIBEEPPROCODICECA13 | CANIBEEP WITH 1 COLLARS | | - | | |
| CANIBEEPPROCODICECA13D | CANIBEEP RADIO PRO WITH 2 COLLARS | | - | | |
| CANIBEEPRADIOPROCODICECA13T | CANIBEEP RADIO PRO WITH | | - | | |
| COLLAREAGGIUNTIVOCA14B | COLLARS COLORS BLUE | | - | | |
| COLLARECA14G | COLLARS COLOURS YELLOW | | - | | |
| CR11 | REMOTE CONTROL CANIBEEP PRO | | - | | |
| CR25 | MAGNETIC KEY | | - | | |